The Warsaw R-IX School District is excited to welcome Melissa Chaney to the Wildcat family! Melissa will be joining the North Elementary team in the Special Education department. Melissa comments, "I'm excited to begin my 24th year with the Warsaw North School District as the 2nd and 3rd grade Special Education Teacher. I've taught 2nd and 3rd grades, Title 1 Reading, and 4-6 Math at Weaubleau Elementary. I live at Pomme de Terre Lake with my son Landon. I'm looking forward to working with the faculty and staff at Warsaw, as well as the second and third graders and their classroom teachers. My goal this year is to help them be successful in the classroom and be the best they can be! I have two sons; Logan is 25 and owns his own insurance office and farms, and Landon is 17 and will be a junior. Landon is active in FFA and basketball and enjoys working with his brother on his farm. I love traveling and spending time with my family. I'm excited and appreciative for the opportunity I've been given and can't wait for the school year to begin!" Welcome to the Wildcat Family! #WildcatTraditionPrideExcellence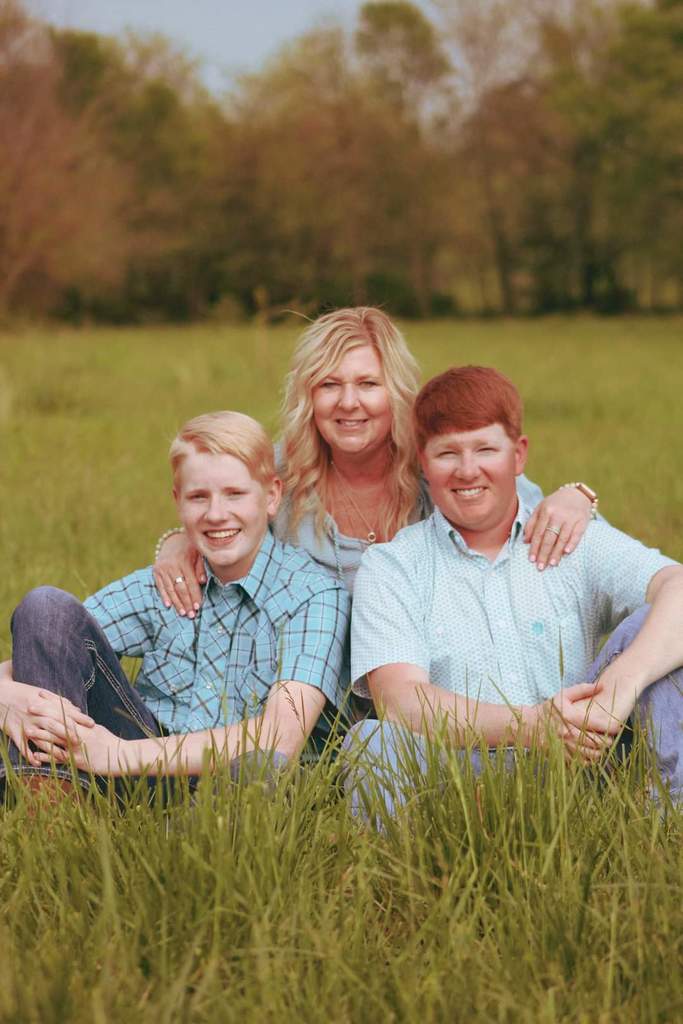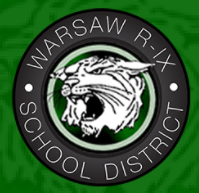 The Warsaw R-IX School District is excited to welcome Lisha Douglas to the WHS teaching staff! Lisha: "I graduated with my Bachelors' degree from CMSU in 1996 followed by my Masters in Physical Education, Exercise and Sports Science with Athletic Training in 1997. I immediately started at Central Methodist College in July of 1997 as the Head Women's Athletic Trainer and Professor. I was there from 1997 to 2005 when my mother's health issues called me back to Sedalia and I was lucky enough to be hired on with Bothwell Regional Health Center and contracted out to Warsaw high school. I have been a contract Athletic Trainer to the Warsaw school district since 2005 and have loved every second of it. Due to an unforeseen but awesome situation the contract was not continued with the high school but lucky enough the Administration and School Board were able to work it out to hire me on full time as Physical Science teacher and Athletic Trainer. I am so happy to continue my career with this school district. I have enjoyed every second of my time as an Athletic Trainer at Warsaw School District and am excited to start this new path. I have two children Taylor who is in the process of getting her Master's in Athletic Training (like mother like daughter) and my son Ty-Kristofer who is in the Marines. I enjoy all outdoor activities like playing softball, camping, floating and especially working in my garden. Again I want to thank the school district for allowing me to continue my career at a place that I consider my second home, almost my first because I am and will be here for so long. I love this community. I have gained so many friends in my time here, not only staff but also students and parents. " Lisha has already been a huge part of the Wildcat family for a long time, and we are very excited to have you in this new role! Welcome to the Wildcat Family! #wildcattraditionprideexcellence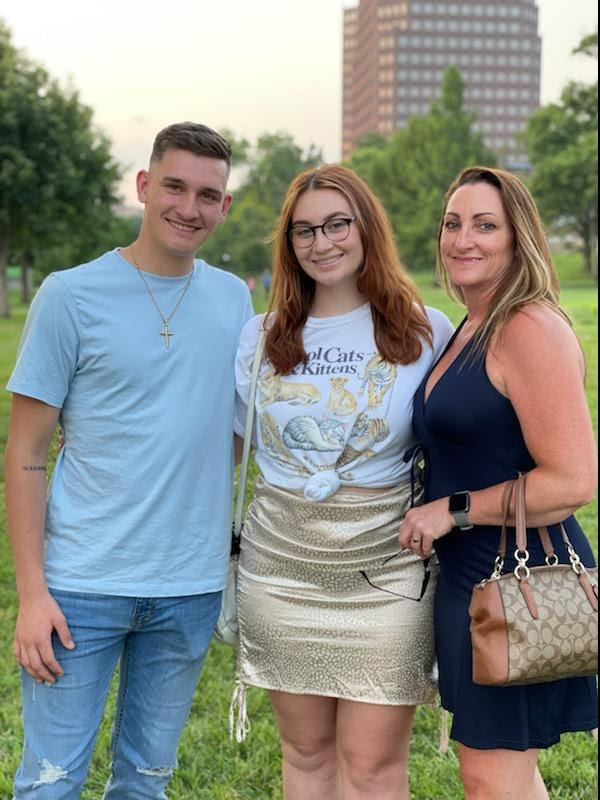 The Warsaw R-IX School District is excited to welcome Emily Brownsberger to the Wildcat Family! Mrs. Brownsberger will be joining the North Elementary School staff as a 1st grade teacher this fall. Mrs. Brownsberger comments, "I am delighted to begin my 23rd year of teaching in the Warsaw School District. I have spent most of my years in first grade, but have also taught preschool, kindergarten, 2nd grade, and was a literacy coach. My family just moved here from Orrick, Mo. My husband, Matt, will be teaching at the MS/HS and coaching basketball. We have 3 kids who will also be joining us at Warsaw, Janie a senior, Julianne a 7th grader, and Jayden a second grader. In my spare time, I enjoy watching my kids play sports, crafting, and being outdoors with my family. I am excited to work with the students and staff at North Elementary." Welcome to the Wildcat Family! #WildcatTraditionPrideExcellence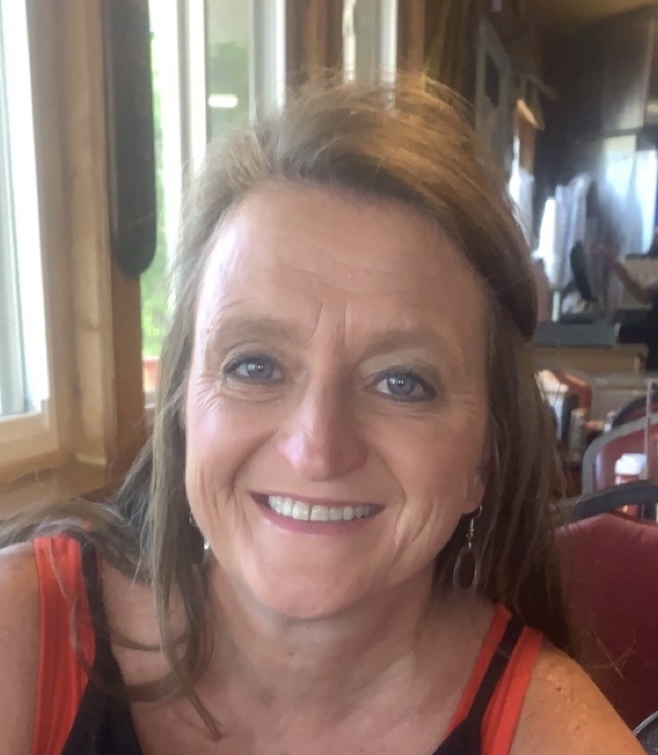 The Warsaw R-IX School District is excited to welcome Rhonda Applegate to the Wildcat family! Mrs. Applegate will be joining the South Elementary team as the Elementary Art and Music Instructor. Mrs. Applegate: "I have have a BA in Music Education for Piano and Voice from the University of Nebraska at Omaha and a MA in Education from Baker University. I grew up in Wisconsin and moved many times across the US since graduating high school. My husband, Scott, and I have 4 grown children (Alisha, Nick, Jacob, and Kimmy) and 2 wonderful grandchildren (Clay and Kacey) that live in MO, KS, and IA. I have been teaching for 25 years and I love teaching! I also enjoy gardening, camping, trail riding, people, my five horses, two dogs and two cats. I am excited for the new adventure of being creative with the Warsaw South Elementary students and teachers!" Welcome to the Wildcat Family! We are so glad to have you! #WildcatsTraditionPrideExcellence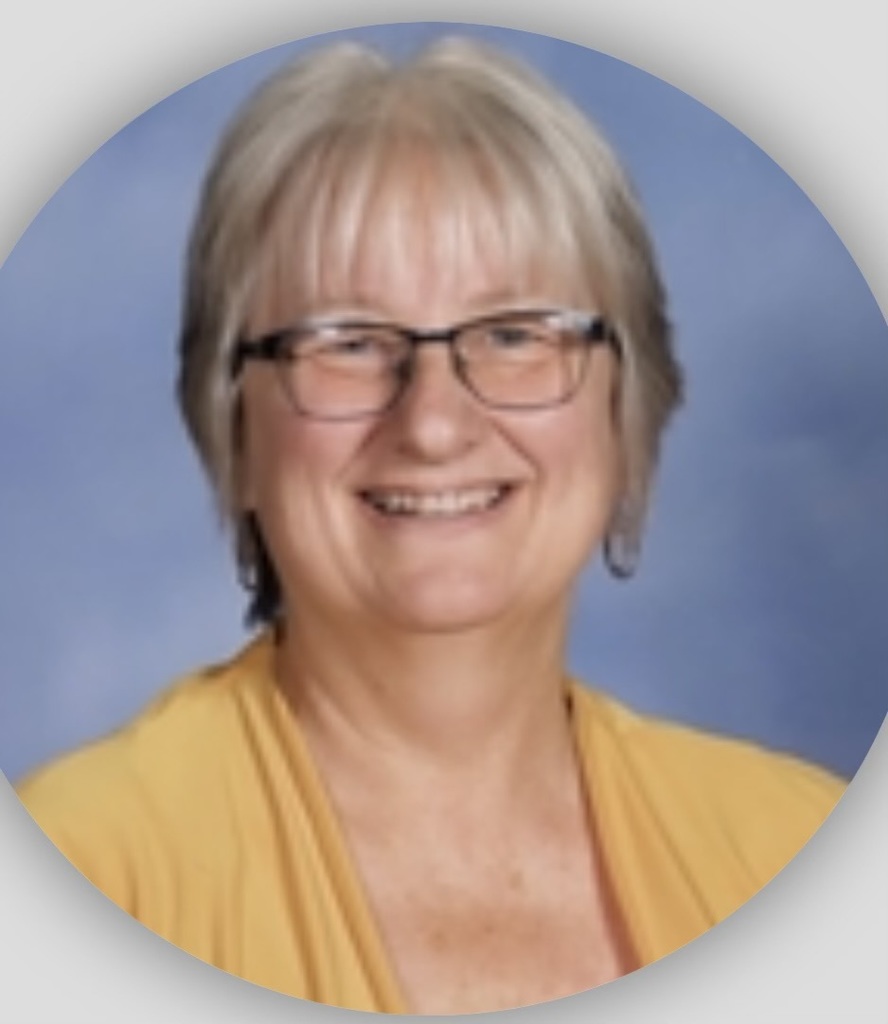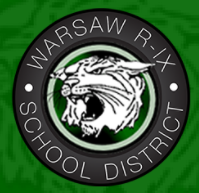 The Warsaw R-IX School District is excited to welcome Mr. Craig Porterfield to the Warsaw North Elementary School team. Craig Porterfield: "My name is Craig Porterfield, I moved to the lake 5 years ago with my wife of 27 years. I have 2 dogs, a Pitbull named Romeo and a Havapoo named Rocky. I have 2 children, a son named Jordan and a daughter named Makenzi. I also have a 1 year old grandson named Emmett. I enjoy fishing and relaxing on the lake in my free time. This will be my 20th year teaching, but my first in an elementary classroom full time. I previously taught elementary computers, and high school Business, PE, Health, Social Studies, Shop, and Drivers Education. I am looking forward to working with the students, parents, and staff at Warsaw North Elementary and I am excited for the upcoming school year." Welcome to the Wildcat Family! #WildcatsTraditionPrideExcellence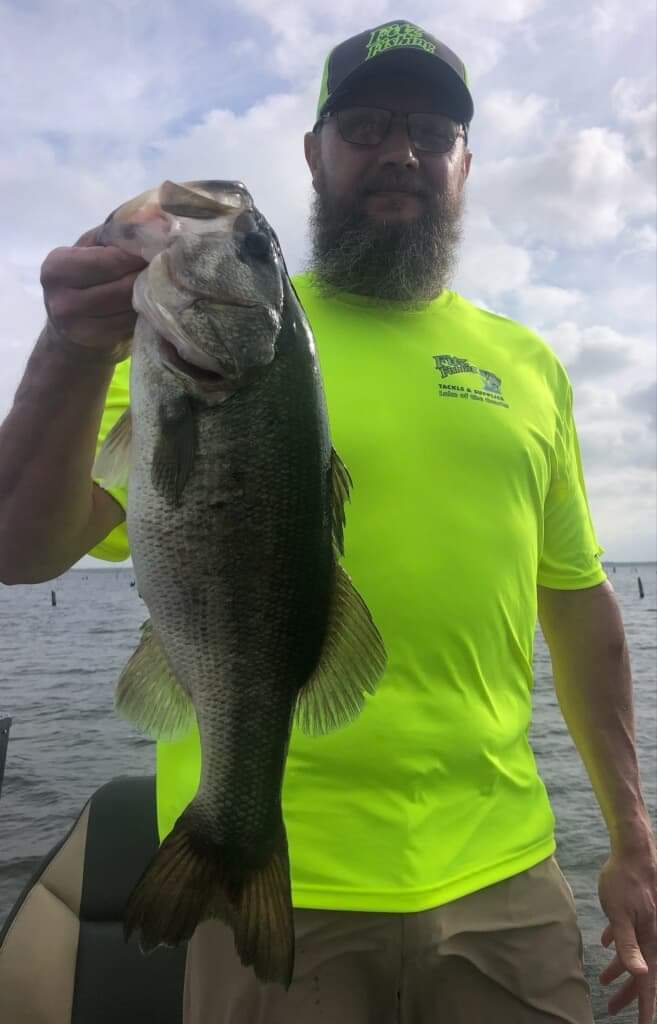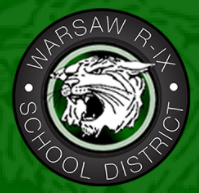 The Warsaw R-IX School District is excited to welcome Kayce Porterfield to the Wildcat family! Mrs. Porterfield will be joining the South Elementary teaching team. "I am very excited to start my 16th year in education at Warsaw South as a 5th grade teacher. My husband and I live in Linn Creek. We have two children, a daughter-in -law and a 1 year old grandson. In my down time I love boating, camping, and going to church. Helping students and their families in any way I can is my greatest goal!" Welcome to the Wildcat Family! #WildcatsTraditonPrideExcellence

The Warsaw R-IX School District is excited to welcome Lydia Schockmann to the Wildcat Family! Lydia will be teaching both at North Elementary and John Boise Middle School as the vocal music instructor. "Hello! My name is Lydia Schockmann. I have lived in Warsaw for most of my life but currently live in Sedalia. I graduated from Warsaw High School in 2016 and attended the University of Central Missouri for my undergrad degree in Music Education. This is my second year of teaching and I'm very excited to be working in my hometown." Welcome to the Wildcat Family! We are excited to welcome you back home! #WildcatsTraditionPrideExcellence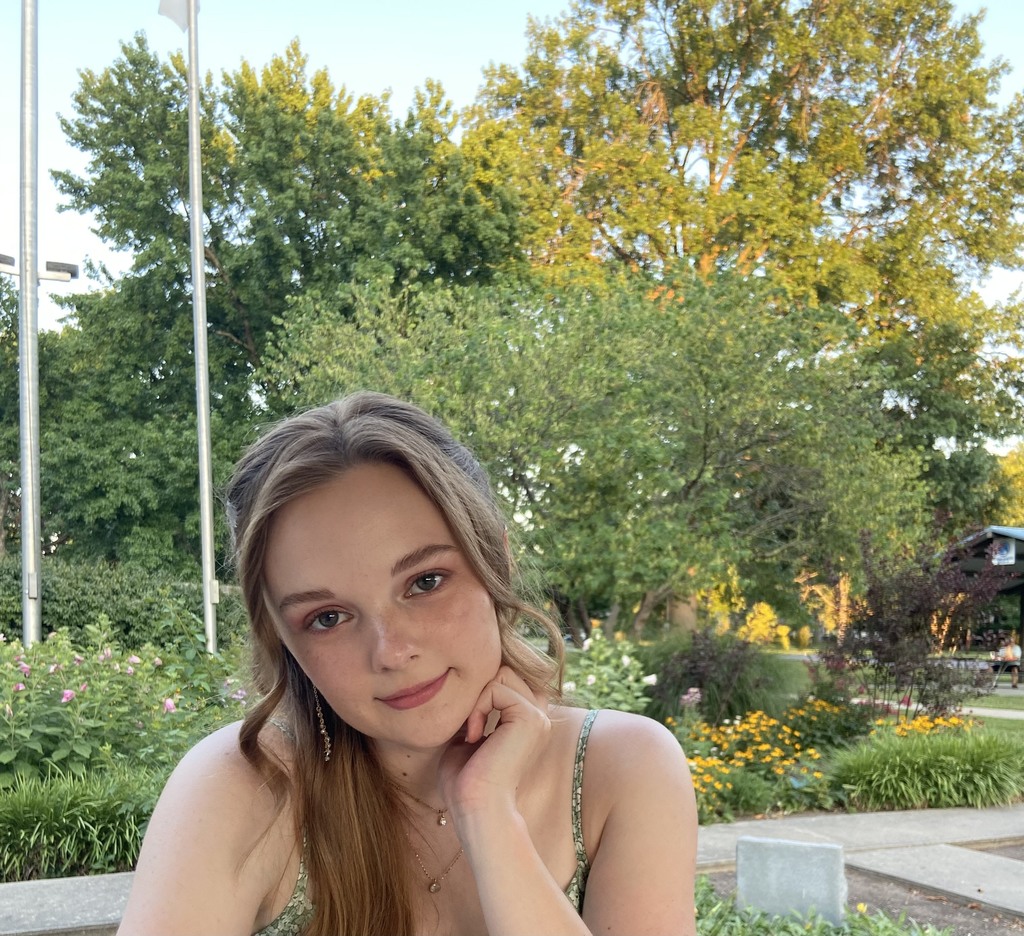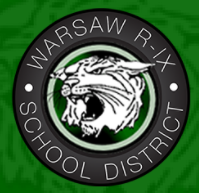 The Warsaw R-IX School District is excited to welcome Mr. Isaac Yoder to the Wildcat family! Mr. Yoder will be joining the John Boise Middle School teaching staff as a social studies teacher. Mr. Yoder: " I am a graduate of School of the Osage. I earned my Bachelors of Science in social studies in secondary education from Southeast Missouri State University. I am certified to teach secondary social sciences. In addition I will serve as assistant boys basketball coach." Mr. Yoder completed his student teaching at Sikeston High School, and is excited to join the Warsaw community. Welcome to the Wildcat Family! #WildcatsTraditionPrideExcellence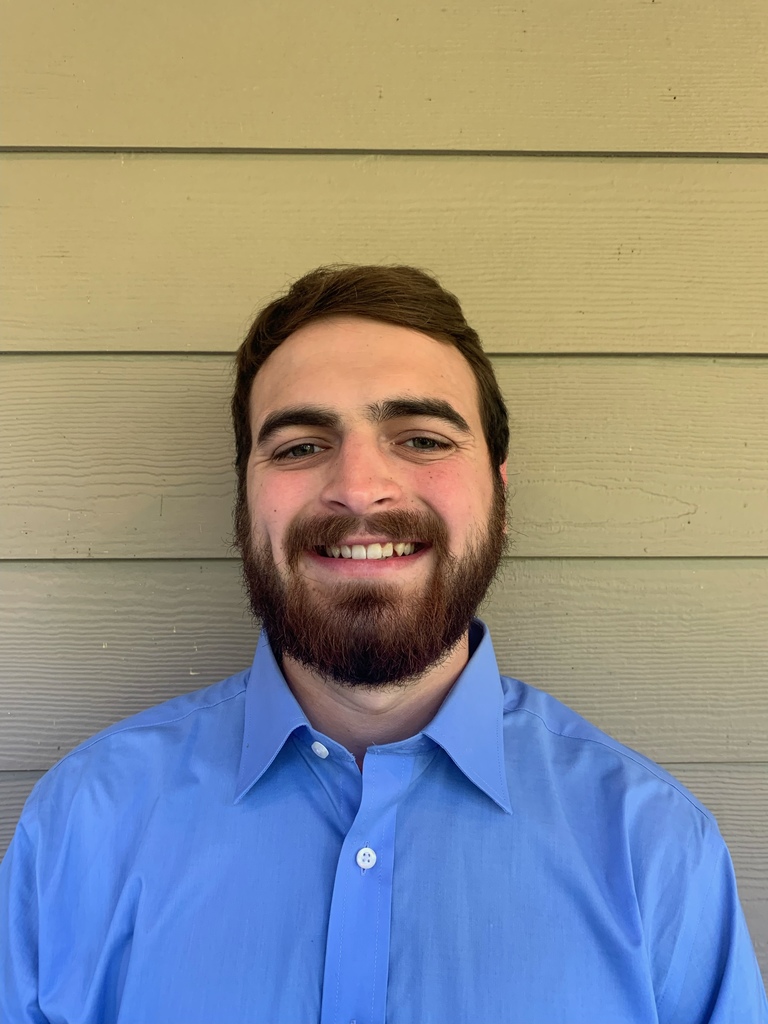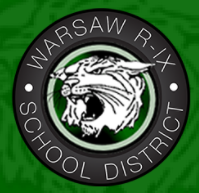 The Warsaw R-IX School District is excited to welcome back Sue Yates to the Warsaw High School teaching staff! Mrs. Yates will be teaching high school special education. Mrs. Yates: "After retiring from Warsaw RIX in 2018, I have been involved with family, church and friends. My husband, Don, and I live on a 120 acre farm in Hickory county where we raise a few cattle, have two dogs and two cats. We enjoy the company of our three children, eleven grandchildren and three great-grandchildren as often as possible. We enjoy attending mass at St. Ann Catholic Church in Warsaw with a wonderful congregation. Don and I are involved in the Knights of Columbus and Ladies Auxiliary and I have been a volunteer at the Benton County Food Pantry. Last year I decided to become more involved in the school and worked as a paraprofessional in the special education department. I enjoyed this job and will be coming back in the fall of 2022 to work in the special education department. I look forward to working with a great staff of professionals." Warsaw students are lucky to have Mrs. Yates! Welcome Back!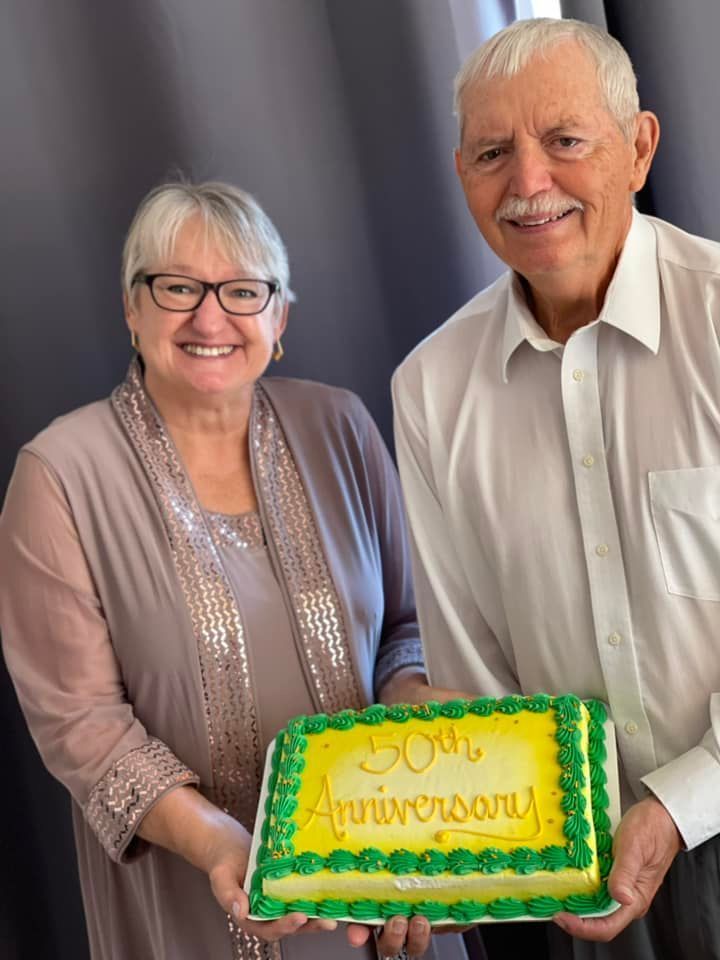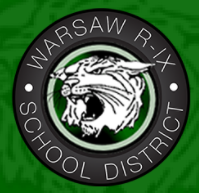 The Warsaw R-IX School District is excited to welcome back Julie Gemes to the middle school teaching staff! "I graduated from Warsaw High School in 1999. I then attended CMSU (now UCM) and earned my BFA in Commercial Art/Graphic Design. After marrying Scott Gemes, my high school sweetheart, Scott and I moved back to Warsaw. I worked at Warsaw High School as a substitute teacher and John Boise Middle School as a paraprofessional for two years before working in banking for many years. During my years at the bank we had a son, Logan, and I worked toward earning my MAT and K-12 Art teaching certification. I have been teaching K-12 Art for nine years, five of which Scott was the principal where I worked and Logan went to school. I am so excited for the opportunity to be teaching middle school art at the school where my love for art began. I believe that every student is an artist. I hope to help each of my students become more comfortable trying new things so they can improve their skills and become even better artist. I am glad to be coming back home with my family all in the same district again." Julie Gemes Welcome back to the Warsaw community and Wildcat Family!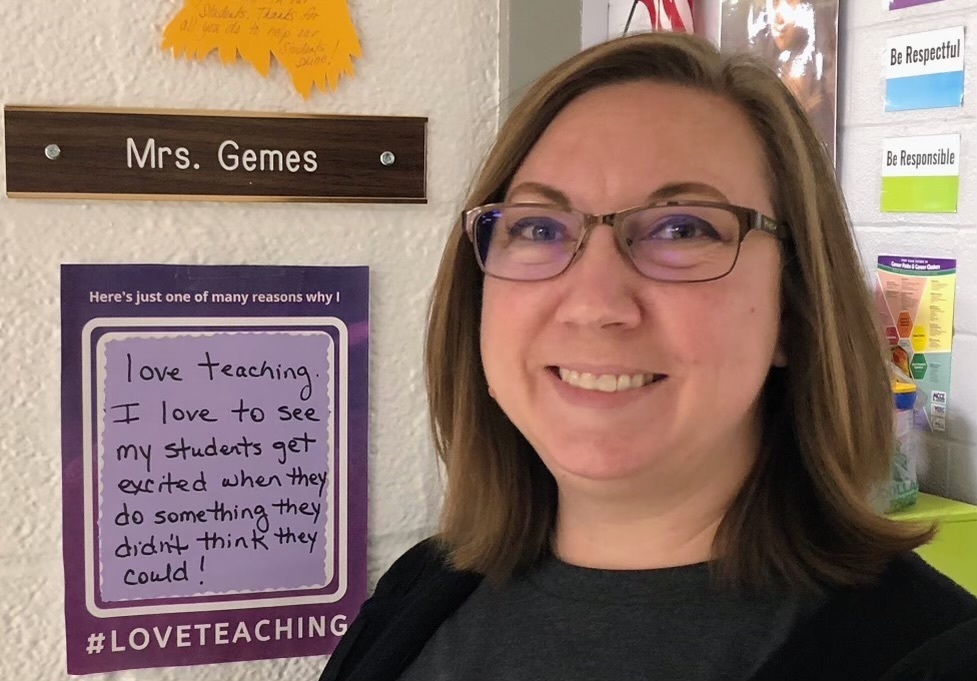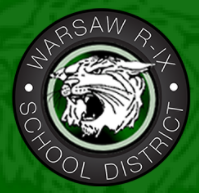 The Warsaw R-IX School District is excited to welcome Paula and Darren Daughenbaugh to the Warsaw Wildcat Family! Darren will be joining the Warsaw high school staff, and Paula will be joining the John Boise Middle School team. Darren is his 19th year of teaching and says, "I have coached football and basketball for 15 years. In my spare time I enjoy family time, fishing, hiking, biking, and camping. We are excited to join the Warsaw community. Paula, my wife, will be teaching 8th grade math. She has taught 6th grade through Geometry in her 10 years teaching math. In her free time Paula enjoys reading, hiking, and water related activities. We have four kids: Maya will be in 8th grade, Isaac will be in 7th grade, Olivia will be a 3rd grader, and Claire a 2nd grader". Darren Colossians 3:12-17 Welcome to the Warsaw Wildcat Family!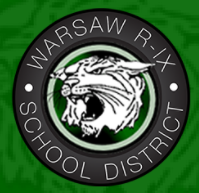 The Warsaw R-IX School District is excited to welcome Mr. Justin Wisdom to the Warsaw Wildcat Family! Coach Wisdom will be joining the North Elementary team this fall as the elementary PE Teacher and will be the Head Wrestling Coach for the Warsaw Wildcat Wrestling team. Coach Wisdom will be in his 15th year of teaching. Coach Wisdom enjoys hunting and spending time with family and friends. He and his wife have two daughters; Cora, two, and Evelynn, four. Coach Wisdom says, "the pride & tradition that runs in the blood of Warsaw is what drew me here. We are excited to be a part of the Wildcat family and raise our girls here!" Welcome to the Wildcat Family!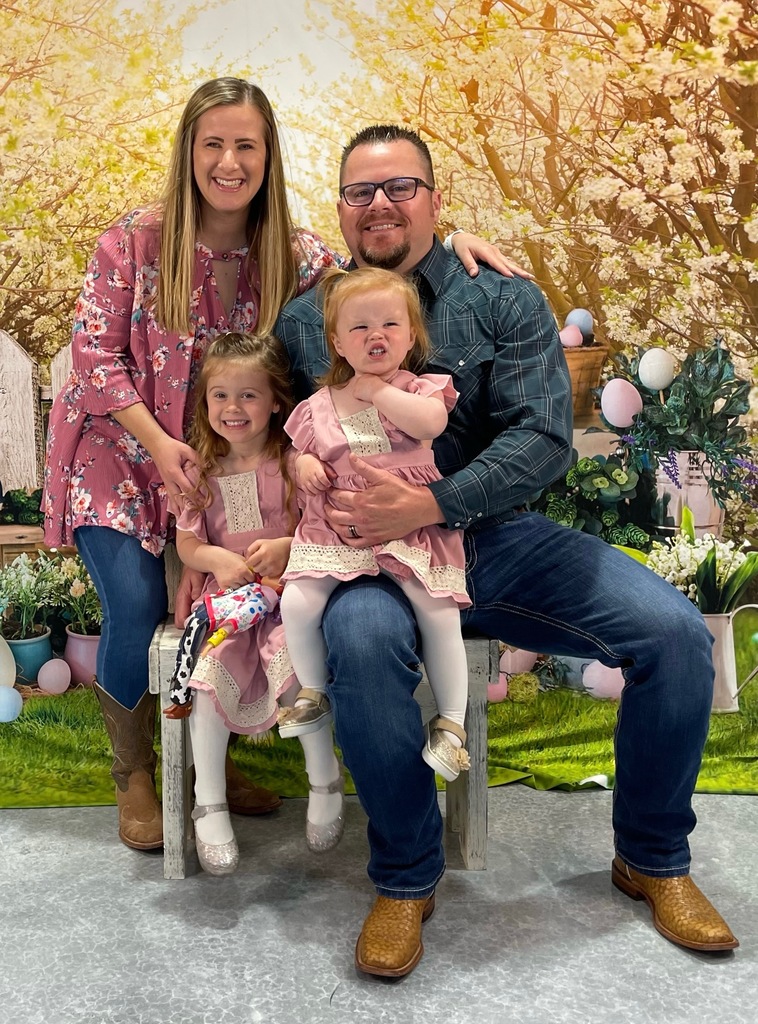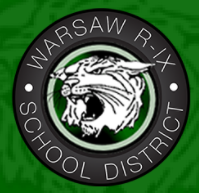 The Warsaw R-IX School District is excited to welcome Ms. Aspen Longworth to the Wildcat community! "Wildcats! I am stoked to have the privilege of meeting everyone this coming school year and am ready to invest in the Warsaw community. I will be teaching at the high school as an English Education Specialist beginning this fall, so come say hi! I am also excited to coach girl's wrestling this year. If any of you are interested, please feel free to reach out!" Welcome to the Wildcat Family!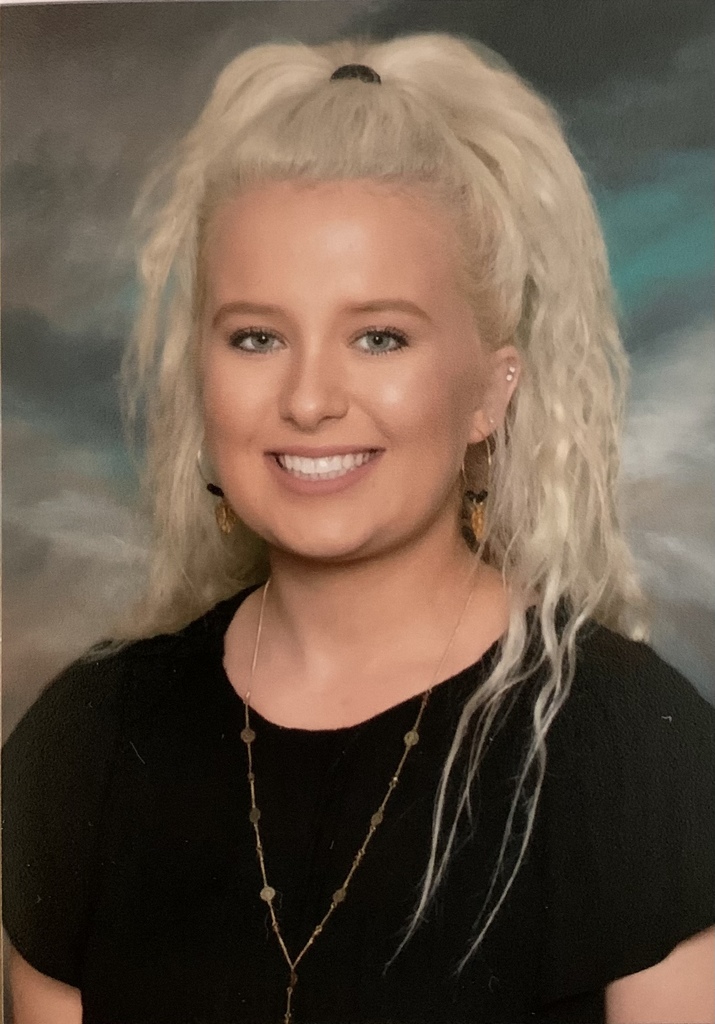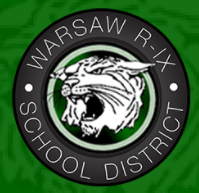 The Warsaw R-IX School District would like to welcome Mr. Suttel Griffin! Mr. Griffin will be joining the middle school staff this next fall as an ELA instructor. Mr. Griffin is excited to call Warsaw home after a long journey from California! He began teaching in 2019, working with a similarly small district and is looking forward to getting to know all the members of the Warsaw community. Mr. Griffin is ready to go our on the lake and camping in his free time! Welcome to the Wildcat Family!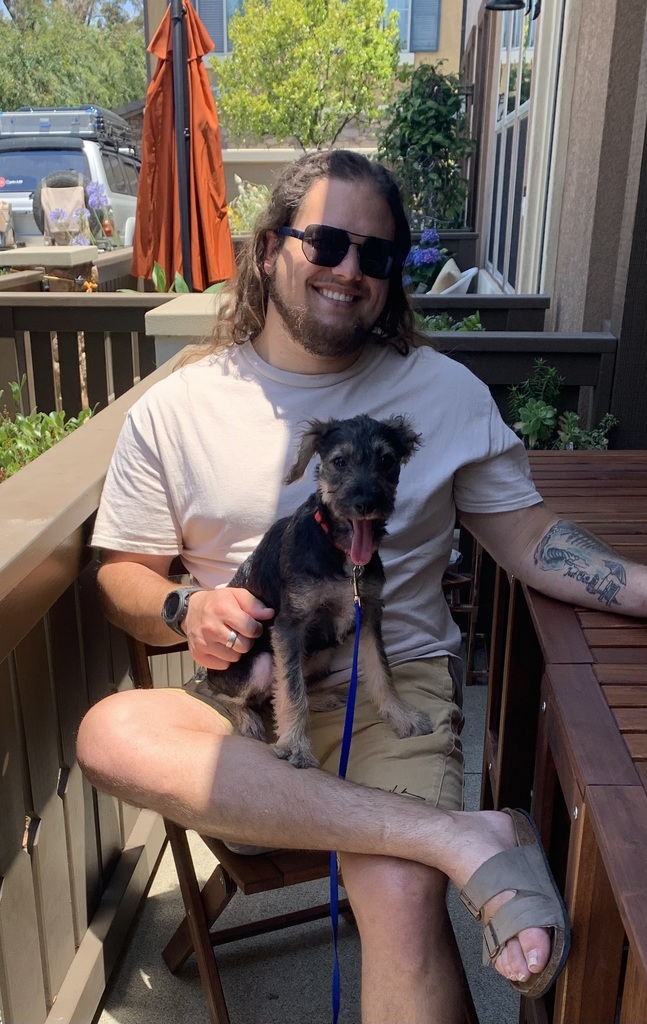 The Warsaw High School Athletic Booster Club recently presented the Board of Education with a check for $10,000.00 to be used toward the Athletic Building Complex. Thank you to the Booster Club for their generous contribution to the Warsaw students! We appreciate all you do!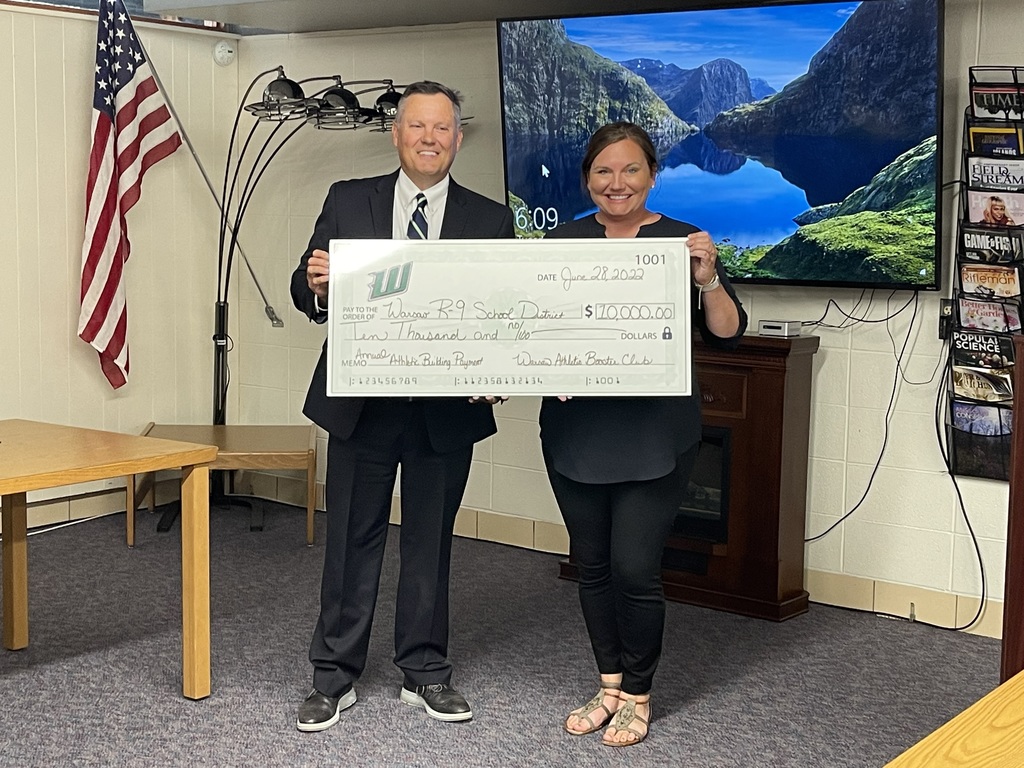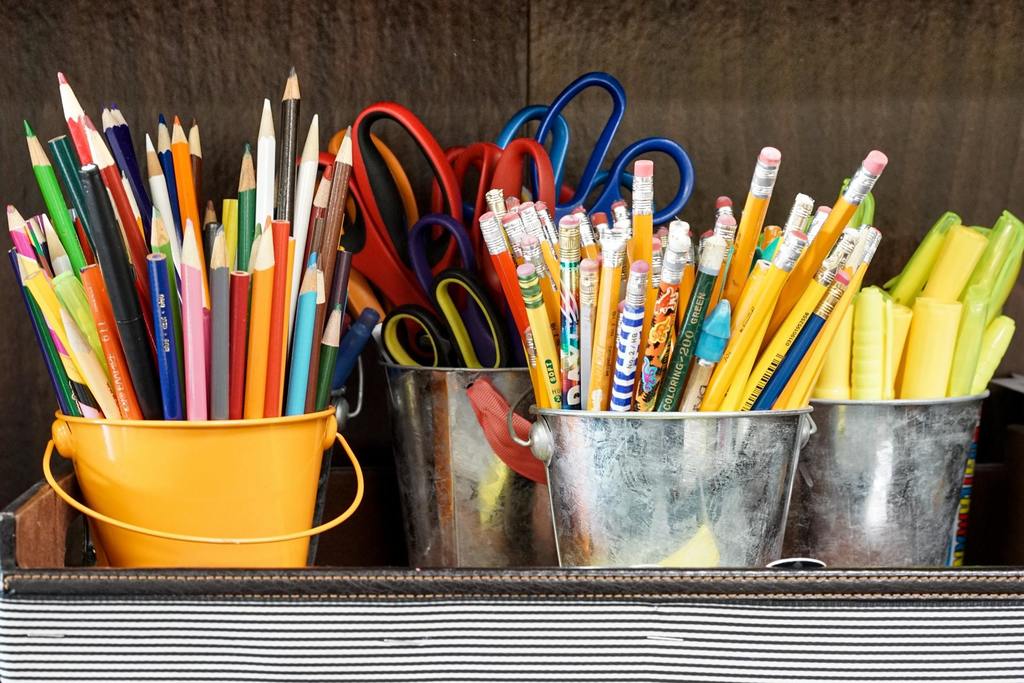 At last week's board meeting, Klaus Fink of Angler's Port Marine awarded the STEM Teacher of the Year Award and a $5,000 check to Middle School teacher Kari Winters. The purpose of the award is to provide recognition to high quality STEM education within the Warsaw school system and to inspire students to attend colleges and obtain STEM degrees. Congratulations, Mrs. Winters! Thank you, Angler's Port Marine.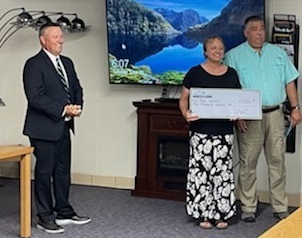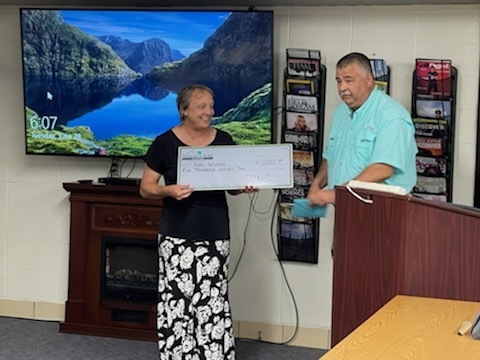 Warsaw High School recently replaced bleacher seating in the gymnasium. Three sets of three seats each were saved back. At last week's board meeting, the Warsaw R-IX Board of Education declared these items as surplus property to the highest bidders. Items are being surplussed out as three sections of three seats each. If you would like to bid on this nostalgic seating, please turn in your sealed bid for one section of three seats to central office by Wednesday, July 20. You may bid upon multiple sections, but multiple bids are required.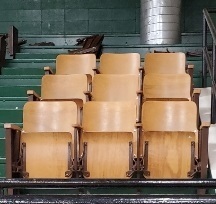 The Warsaw R-IX School District is please to welcome Mr. Scott Gemes as the Superintendent of Schools! Mr. Gemes is a Warsaw graduate who also began his teaching career in Warsaw as a high school mathematics teacher, then taking his first steps into administration as the Assistant Principal of the Warsaw High School. He later was an administrator at the Marshall School District and the Otterville School District. Then, most recently, Mr. Gemes was the Superintendent of Schools at the Praire Home R-V School District. Mr. Gemes is "Glad to be home, and ready to get started!" We are excited to welcome Scott, his wife Julie, and son Logan to the Wildcat Family!

The front of the high school exterior wall project is nearly complete. Work to upgrade the exterior windows with new energy efficient windows will be completed soon.