At last week's board meeting, Klaus Fink of Angler's Port Marine awarded the STEM Teacher of the Year Award and a $5,000 check to Middle School teacher Kari Winters. The purpose of the award is to provide recognition to high quality STEM education within the Warsaw school system and to inspire students to attend colleges and obtain STEM degrees. Congratulations, Mrs. Winters! Thank you, Angler's Port Marine.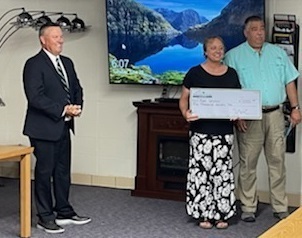 Warsaw High School recently replaced bleacher seating in the gymnasium. Three sets of three seats each were saved back. At last week's board meeting, the Warsaw R-IX Board of Education declared these items as surplus property to the highest bidders. Items are being surplussed out as three sections of three seats each. If you would like to bid on this nostalgic seating, please turn in your sealed bid for one section of three seats to central office by Wednesday, July 20. You may bid upon multiple sections, but multiple bids are required.

The Warsaw R-IX School District is please to welcome Mr. Scott Gemes as the Superintendent of Schools! Mr. Gemes is a Warsaw graduate who also began his teaching career in Warsaw as a high school mathematics teacher, then taking his first steps into administration as the Assistant Principal of the Warsaw High School. He later was an administrator at the Marshall School District and the Otterville School District. Then, most recently, Mr. Gemes was the Superintendent of Schools at the Praire Home R-V School District. Mr. Gemes is "Glad to be home, and ready to get started!" We are excited to welcome Scott, his wife Julie, and son Logan to the Wildcat Family!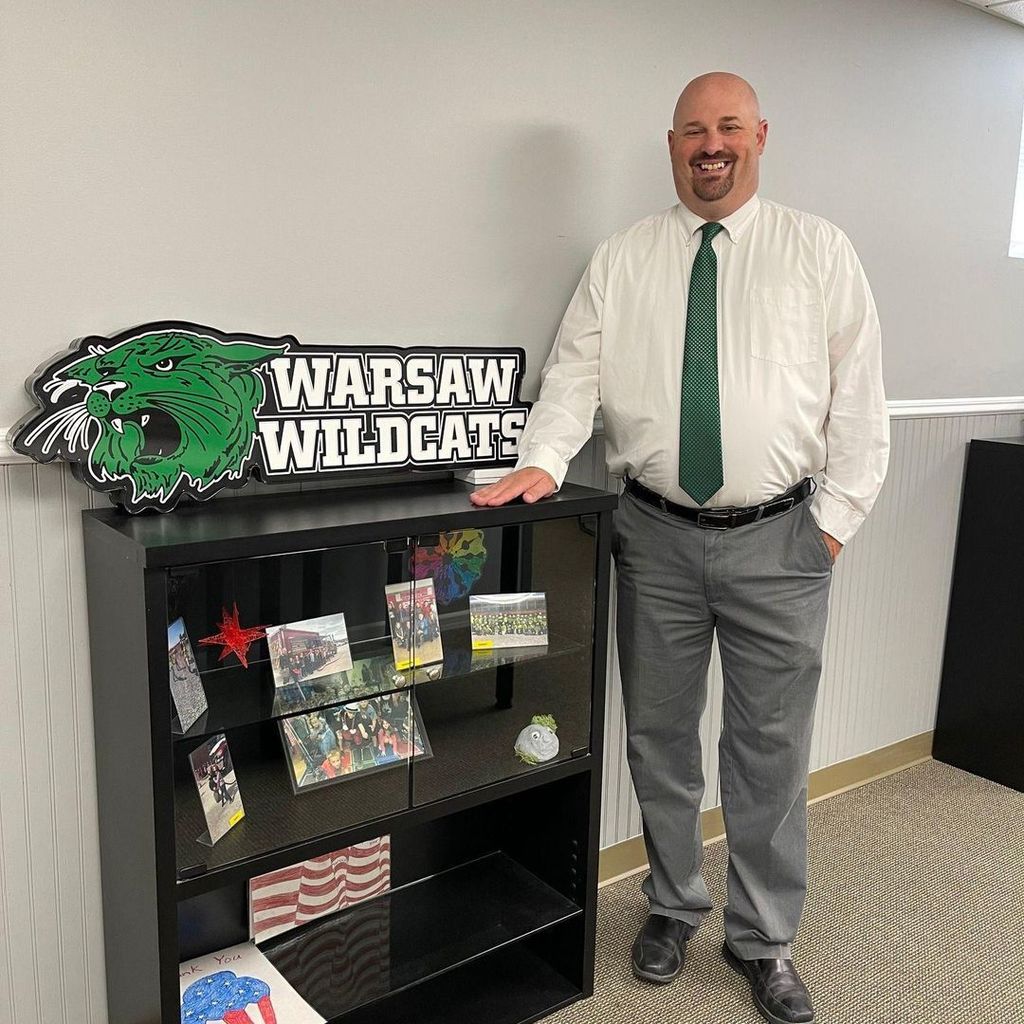 The front of the high school exterior wall project is nearly complete. Work to upgrade the exterior windows with new energy efficient windows will be completed soon.